Juventus defender Matthijs de Ligt has admitted they still need to improve their attacking skills after their goalless defeat against Bologna. 2-0 in the Serie A game last night.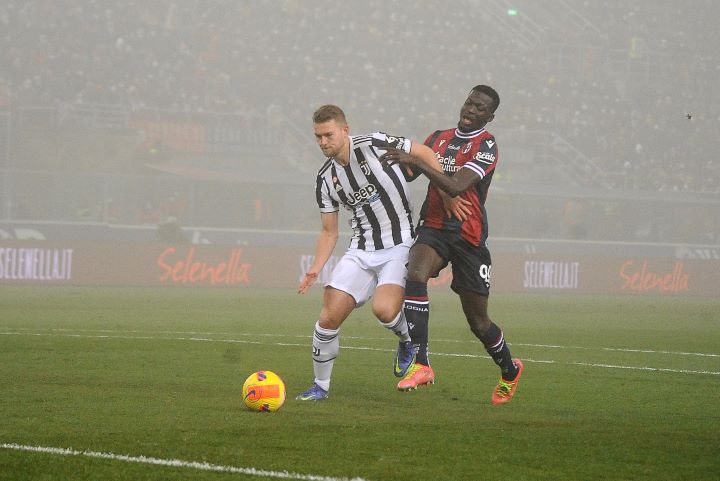 Matthijs de Ligt was impressed with the 'maturity' of Juventus in their victory away to Bologna and discussed his leadership style. 'I always want to win and sometimes get angry when there is the wrong mentality.'
The centre-back was a rock at the Stadio Dall'Ara, keeping a clean sheet and making decisive blocks, while Alvaro Morata and Juan Cuadrado got the goals.
"We played with a lot of maturity, although we can improve a great deal in the way we build out from the back," De Ligt told DAZN.
"We played well, Bologna didn't have many clear-cut chances, but we must improve our attacking approach."
The former Ajax defender was seen shouting angrily at teammates after he had to make a crucial interception in the box.
The Dutchman's defense was strong in that game. It also blocks key strokes to help them keep a clean sheet. And scored to climb to the 6th place.
De Ligt admits that they still need to improve their attacking game. even playing the game well
"We play with each other as adults. But we can improve a lot in setting up games from the back," he told DAZN.
"We played well, Bologna didn't have a lot of clear chances. But we have to improve the way we play offensively."
"I always want to win and will do whatever it takes to win. Sometimes I'm mad Because I don't understand when I see some players playing with the wrong attitude, it pisses me off, mistakes can happen. But the attitude must not change."